Massage Therapy
30 Minute Massage = $60.00
45 Minute Massage = $70.00
60 Minute Massage = $85.00
90 Minute Massage = $120.00
120 Minute Massage = $150.00
Prices include GST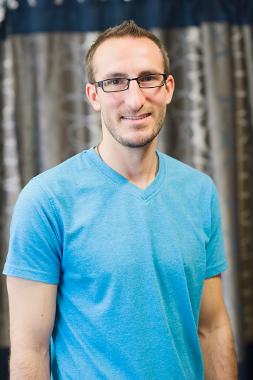 Joel Marchand

I was born and raised in a small town about 2 hours south west of Regina called Gravelbourg. After graduating high school I went on to obtain my certification in Massage Therapy from Lethbridge College and my Bachelor of Kinesiology from the University of Regina.
I have been practicing Massage Therapy now for over a decade and I still love every minute of it. Over the years I have taken some continuing education to maintain my practice, and by doing so I now focus my practice on deep tissue massage and trigger point therapy, but it's not limited to that. I see a wide range of patients for many different aliments.
I got into massage therapy because I really wanted to help people and I wanted to make a positive difference in their lives by the massage therapy services i could offer. I can honestly say I do that everyday that I'm at work. Helping people is the main reason why I love what I do. It is very rewarding seeing the positive impacts I have on my patients by providing massage therapy techniques to them.
Although massage therapy is my passion, my family is my life. I have a wonderful wife and two beautiful young kids. My family is my pride and joy and I love spending my time that I have with them.
Shelley Edwards
I graduated from the Western College of Remedial Massage Therapies in the year 2000. In addition to my advanced massage therapy education, I specialize in deep tissue therapeutic massage and injury rehabilitation to speed up recovery due to sports, every day injuries or joint replacement surgery. I have worked with many professional athletes over the years and my sports education and skills are a fundamental part of the sports massage and rehabilitative teams involved at both the Can Am Games and the 2005 Canada Summer Games as well as numerous Saskatchewan Roughrider training camps. My unique strengths are assessment abilities, communication skills and client service.

Appointments available: Mon/Tues/Wed/Thurs 9:30-5:00pm, Fri 9:30-4:00pm
Treatments: Deep Tissue, Injury Rehabilitation, TMJ, Myofascial Cupping, Relaxation, Hot Stone Massage
About Massage Therapy Services
Please first consult your healthcare professionals if you are interested in a Massage therapy treatment.

We are a massage therapy clinic in Regina, Massage therapy services is for the purpose of optimizing health which consists primarily of hands-on manipulation of the soft tissues of the body, specifically, connective tissue, the muscles, ligaments and joints and tendons.

Massage therapy techniques have a therapeutic effect on the body and optimizes health and well-being by acting on the muscular, circulatory and nervous systems. Physical function can be maintained and improved as well as developed; a massage therapy benefit is the effects of stress that can be prevented or relieved, physical dysfunction and pain through the use of Massage Therapy.
Modern massage therapy techniques can be traced back to the 1700′s and the development of Swedish massage therapy treatment, the first systematic method of massage therapy services based on physiology. Today's Massage Therapy specialist use their knowledge of physiology and anatomy to combine traditional Swedish and modern Massage Therapy techniques with exercise and other massage therapy services to treat their clients.
Your Massage Therapy Treatment
Before a massage therapy treatment, your Massage Therapy expert based on an initial assessment and health history will propose a personalized treatment plan. The massage therapy assessment would consist of various tests to determine the condition of your joints and. All personal and health information you provide to your Massage Therapy specialist is completely confidential and will not be released or transferred with out your written consent.

At our Massage therapy clinic in Regina your Massage Therapy specialist must also obtain your written consent regardless of whether you are fully clothed, or fully/partially covered with a sheet or blanket to work on any part of your body, Your privacy will always be respected, and you may withdraw your consent for treatment at any time.
Each massage therapy expert can be stopped at any time should the treatment become unbearable and will work with your level of pain tolerance during the massage therapy service. Various specialized movements of the hands, over the skin or clothes, make up the Massage Therapy treatment.

Many private insurance companies cover Massage therapy in Regina for treatment from a massage therapy expert as part of their extended health care plans. Please consult your policy.
We currently have one massage therapy expert who direct bills to numerous insurance companies. Please view our Direct billing page.